Klay Thompson: I'm NOT DATING 'Graffiti' Chick ... She's A Friend Of A Friend
Klay Thompson
I'm NOT DATING 'Graffiti' Chick
... She's A Friend Of A Friend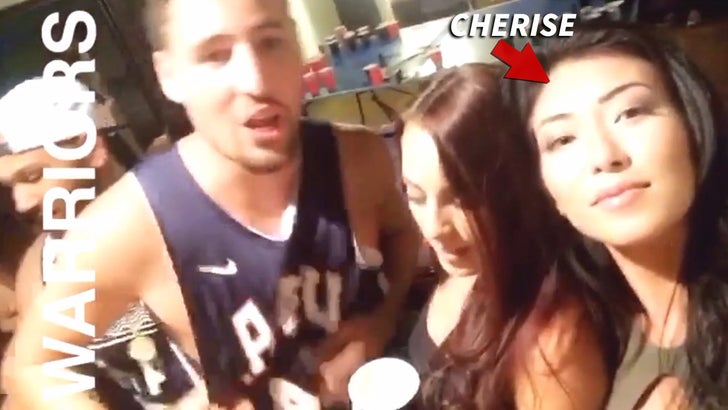 Snapchat
Klay Thompson says he is NOT DATING the L.A. Rams cheerleader who tagged her name on the NBA star's patio ... she's just a friend ... of a friend.
Social media blew up this week after Cherise Sandra posted a picture of herself outside Klay's house. The pic -- and the caption ("You & Me Baby") -- led some people to believe the two had a thing.
But it just AIN'T TRUE, according to Klay's rep, who tells us, "They aren't dating at all. The first time they met was that day. She was a guest of a guest, that's it."
As for Cherise's name in graffiti ... sources at the party tell us Klay was cool with the girls tagging the patio ... but only 'cause it's about to be renovated.