Justin Bieber Did 'Michael Phelps' at His Pool Party!!!
Justin Bieber
We Did 'Michael Phelps' At My Pool Party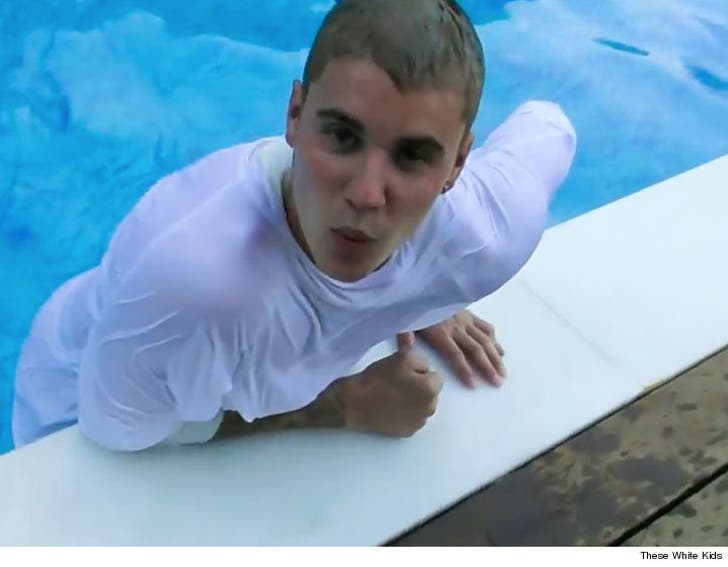 EXCLUSIVE
Justin Bieber just broke his "no photos" rule in a big way ... letting an obscure rap duo shoot a rap video in his castle.
The Biebs recently ran into a guy named BB the Jerk, a member of the L.A. rap duo These White Kids. Turns out Justin's a big fan of the duo's YouTube videos. The next thing BB knew, he and his rap partner were partying at Bieber's pool party.
At the party BB casually mentioned he had a new song called "Michael Phelps" and Justin suggested they get a video camera on the spot and shoot the music video for the song.
The video features hot chicks, of course, Bieber jumping fully clothed into the pool and there's even a cameo with Brazilian superstar Neymar Jr.
Looks like the 2016 Rio Olympics may have a new anthem.