Shaq and Big Show Reportedly Battling at WrestleMania 33
Shaq vs. Big Show
IT'S ON???
Reportedly Battling at WrestleMania 33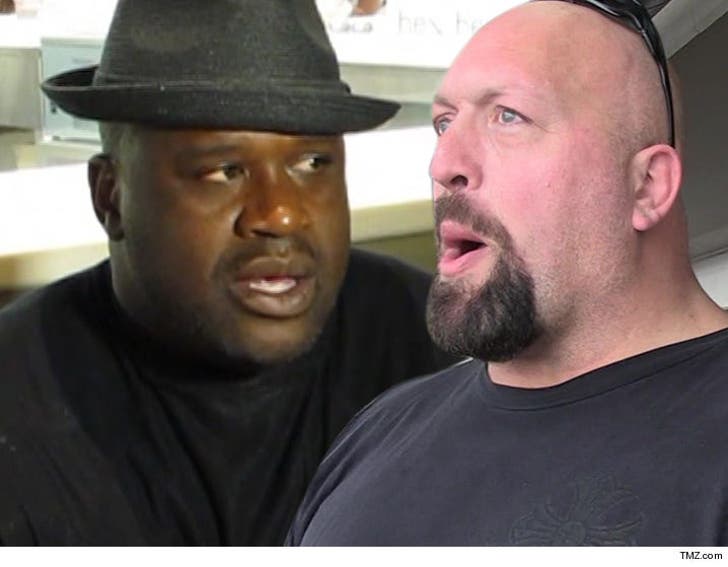 Breaking News
3:05 PM PT -- HOLD YOUR HORSES ...
A rep for the WWE tells us ... "While the challenge was made at the ESPYs, this match has not been confirmed."
It might be the BIGGEST match in the history of pro wrestling ... SHAQ VS. BIG SHOW ... and it's apparently all set to go down at WrestleMania 33.
The two 7-footers have been talking A LOT of smack over the past few months ... and even challenged each other on the red carpet at the ESPYs back in July.
But now, Big Show has reportedly confirmed the match is set ... telling Shanghai Daily, "We'll have one heck of a match and we'll see what's up. We'll give the fans a treat."