Floyd Mayweather's Bodyguard Accused of Battery: Man Makes 'Citizen's Arrest'
Floyd Mayweather's Bodyguard
Accused of Battery
Man Makes 'Citizen's Arrest'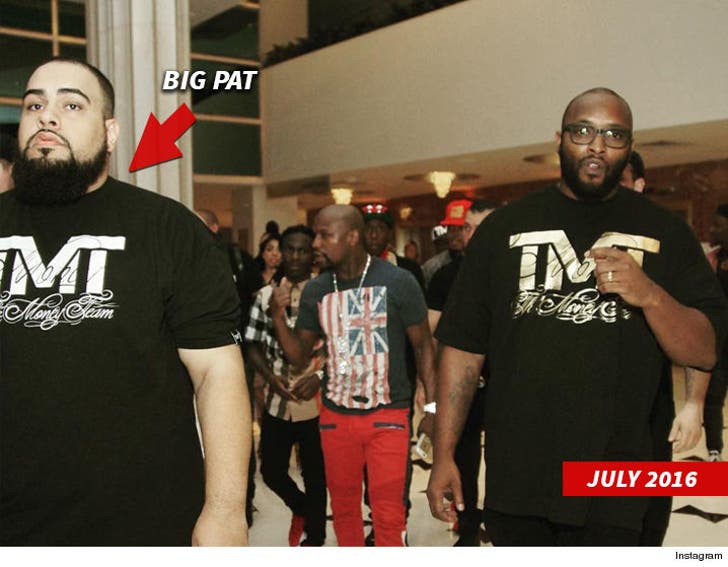 EXCLUSIVE
One of Floyd Mayweather's gigantic bodyguards has been accused of roughing up a restaurant patron during a heated altercation over the weekend -- and it all culminated in a citizen's arrest.
TMZ Sports has learned ... Mayweather and his security team hit up Hot N Juicy Crawfish in Vegas on Sunday afternoon.
Sources tell us ... a verbal altercation broke out between Mayweather's team and a male/female couple at a nearby table, who were teasing Floyd that they were Pacquiao fans.
We're told things escalated when the couple whipped out their cell phones and began shooting video of Floyd's crew.
The couple claims a bodyguard, who goes by the name Big Pat, grabbed their phone away and wouldn't give it back ... and pushed the man in the process.
The Henderson PD confirms they were called to the scene and the alleged victim told them he wanted to make a citizen's arrest ... which essentially means he wants to press charges for battery.
Cops are investigating. Big Pat has not been charged with a crime and Mayweather's camp is not commenting.