Ezekiel Elliott Is a Marijuana Tourist During Seattle Road Trip
Ezekiel Elliott
Marijuana Tourist
... During Seattle Road Trip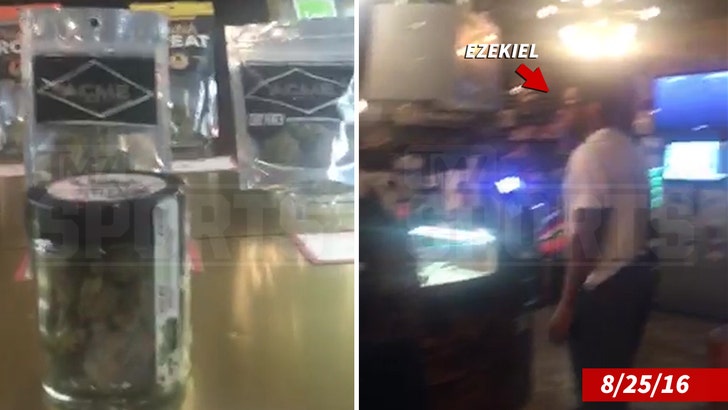 TMZSports.com
When in Seattle ... check out the LEGAL recreational weed shops -- that's what Dallas Cowboys running back Ezekiel Elliott did before preparing to play the Seahawks.
The 21-year-old rookie hit up the Herban Legends weed shop in Belltown -- a 5 minute drive from the Space Needle -- where he checked out some of the merchandise Thursday afternoon.
For the record ... our sources tell us they did NOT see Elliott make any sort of a purchase -- and we're told it's VERY common for tourists to just browse the weed shops while visiting town.
Elliott didn't seem like he was hiding or embarrassed to be there -- and even posed for pics with fans outside the shop.
Despite the fact it's legal in Seattle, weed is still outlawed in the NFL -- and players who test positive for marijuana could be suspended.
We reached out to the Cowboys for comment -- so far, no word back.