Urban Meyer's Brother-In-Law Charged with Kidnapping, Rape
Urban Meyer's Brother-In-Law
Charged with Kidnapping, Rape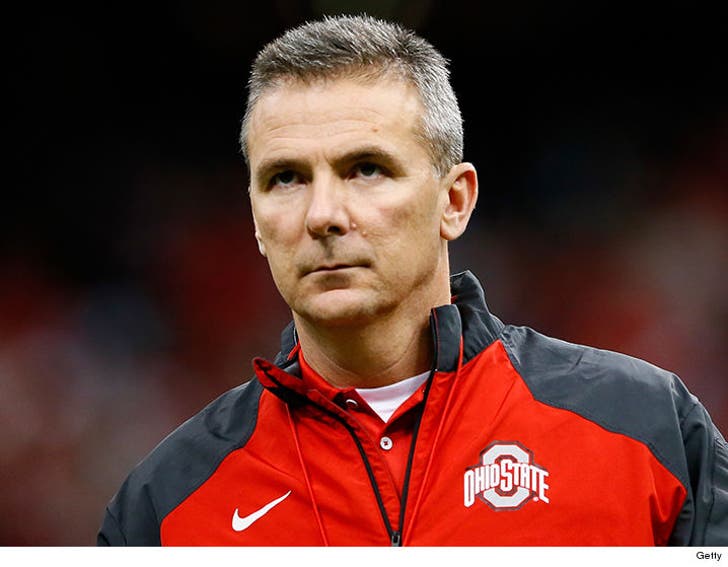 Exclusive Details
The brother-in-law of Ohio State football coach Urban Meyer has been charged with rape, kidnapping and more ... stemming from a January incident, TMZ Sports has learned.
The suspect is former Chillicothe police officer Brandon Mather -- who is accused of sexually assaulting a woman in the back of a police cruiser while he was off duty.
Officials say ... Mather had been drinking at a pub on January 17th when a woman came running from a nearby hotel claiming she had been assaulted by her boyfriend.
While two on-duty cops investigated, an intoxicated Mather somehow ended up in a police cruiser with the alleged victim -- where she claims he put his hands down her pants.
Officials say the woman claims Mather then drove her to the home of one of his friends -- where he and another man allegedly tried to rape her.
The woman says she texted her ex-husband for help while inside the home -- and he called the cops.
The woman says she recorded audio of Mather saying, "I just want her pants off."
Mather has since resigned from the police department -- and has been charged with 1 count of rape, 1 count of kidnapping, 2 counts of abduction and 2 counts of gross sexual imposition.
We spoke with Urban's wife, Shelley Meyer, who said -- "I'm not close to the situation. Quite frankly, I'm keeping my distance and I have been for some time."