Rodney Harrison Says He Didn't Know Kaepernick Was Mixed
Rodney Harrison
I Didn't Know Kaepernick Was Mixed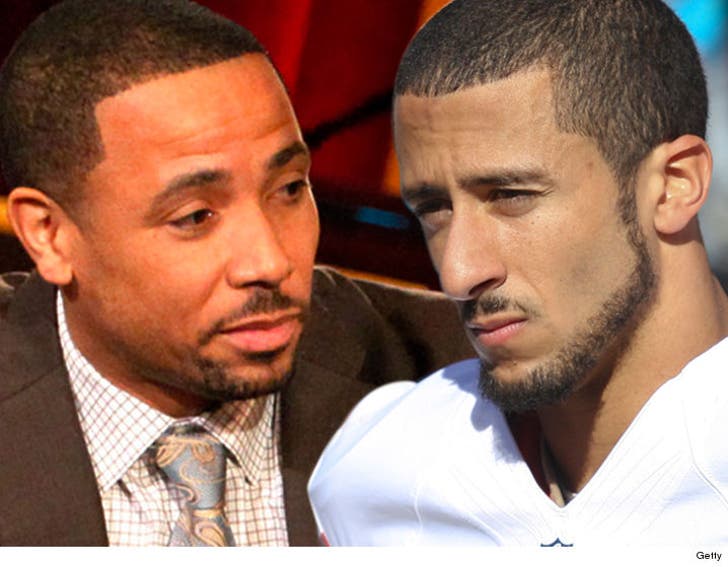 Breaking News
Harrison's explanation seems almost IMPOSSIBLE to believe -- considering Kaepernick's story is pretty well-known and Rodney has been a co-host on "Football Night in America" since 2009.
That being said, here's what Rodney posted on Twitter:
"I never intended to offend anyone, I was trying to speak about my experiences as a African American. I apologize to anyone that I offended, wasn't meant to be hurtful to anyone. God bless."
"Last point I want people to know. I never even knew he was mixed."
Question is ... you buyin' it?