Bob Arum Says a Real Boxer Would Demolish McGregor
Bob Arum
Real Boxer Would Demolish McGregor
... But Hey, Let's Talk!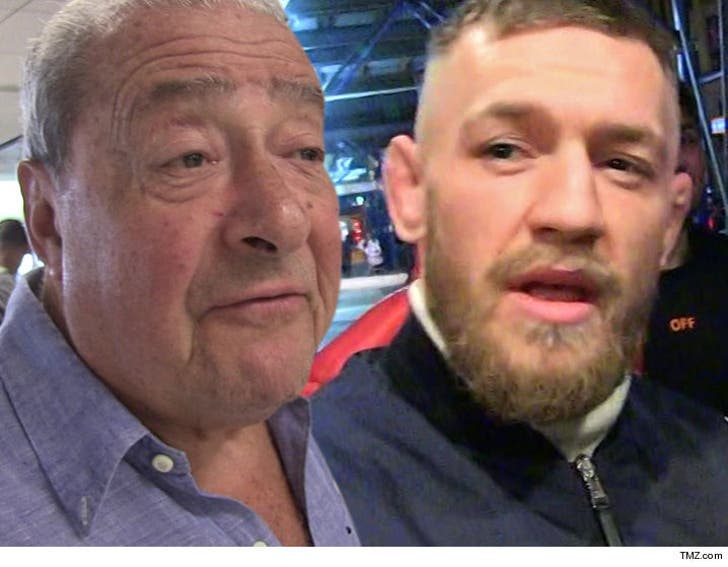 EXCLUSIVE
Legendary boxing promoter Bob Arum has some truth bombs for Conor McGregor -- you'd get straight-up killed in the ring.
Arum -- who's promoted everyone from Muhammad Ali to Sugar Ray Leonard and Manny Pacquiao -- says McGregor is delusional if he thinks he can compete with the best boxers in the business.
That being said ... Arum says now that Conor has a license in California, he probably needs a boxing promoter -- and Bob tells TMZ Sports he's down to set up a meeting ASAP!
"I'd jump at the chance if Conor wanted to sign on ... but I would warn him about the huge odds against him."
So, how does he feel about potential Mayweather matchup?
"It'd be a joke. Floyd would take out McGregor whenever he wanted."