Beer Mile Record Holder Lands Shoe Deal With ADIDAS!!
Beer Mile
Record Holder Lands Shoe Deal
... With ADIDAS!!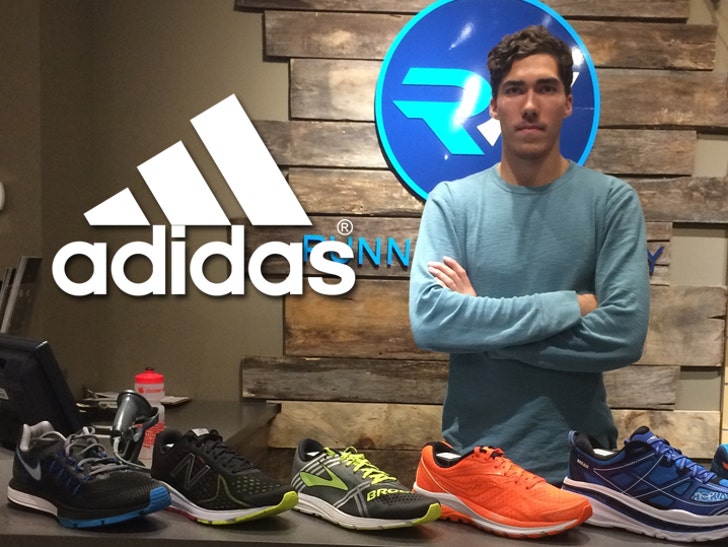 EXCLUSIVE
There's a new Beer Mile record holder in town ... and not only is he the fastest, most buzzed athlete around, he just landed an endorsement with ADIDAS!!
Corey Bellemore, a 22-year-old college runner for the University of Windsor in Canada, smashed the beer mile world record with a time of 4:34.25 back in August ... and now he's already reaping the benefits with a deal with Three Stripes.
The previous record holder, Lewis Kent (4:47) nabbed a deal with Brooks Running last year ... making this the second major branded endorsement for a beer miler.
"I think with the exposure we created last year around Lewis, more companies are thinking of getting involved in Beer Mile," Kent and Bellemore's rep, Kris Mychasiw, tells TMZ Sports.
Get this ... Corey is a serious track athlete and is gunning to compete in the 2020 Olympic Games ... so the deal is for both the beer mile and professional competition.
Bellemore will have access to Adidas' full line of apparel and footwear, so you know what that means ... FREE YEEZYS!!!!