Report: Lane Kiffin Takes Head Coaching Job at Florida Atlantic
Lane Kiffin
Movin' To The Sunshine State
Reportedly Lands FAU Job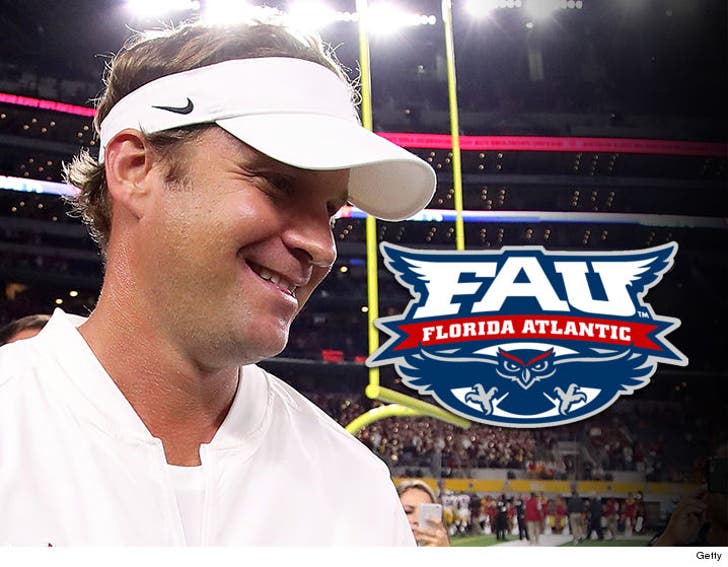 Breaking News
Lane Kiffin is the big man on campus once again ... 'cause the Alabama offensive coordinator has reportedly accepted the head football coaching gig at Florida Atlantic.
Kiffin -- who was rumored to be a candidate for pretty much every open job at Power 5 conference schools -- has accepted a 5 year deal to be the next coach for the Owls, according to FOX Sports' Bruce Feldman.
FAU has only had a football program since 2001, winning its 2 bowl game appearances in its 15 year existence.