Ex-Michigan State Softball Player Claims Sexual Assault from Team Doctor (MUG SHOT)
Ex-Michigan State Softball Player
Team Doc Sexually Assaulted Me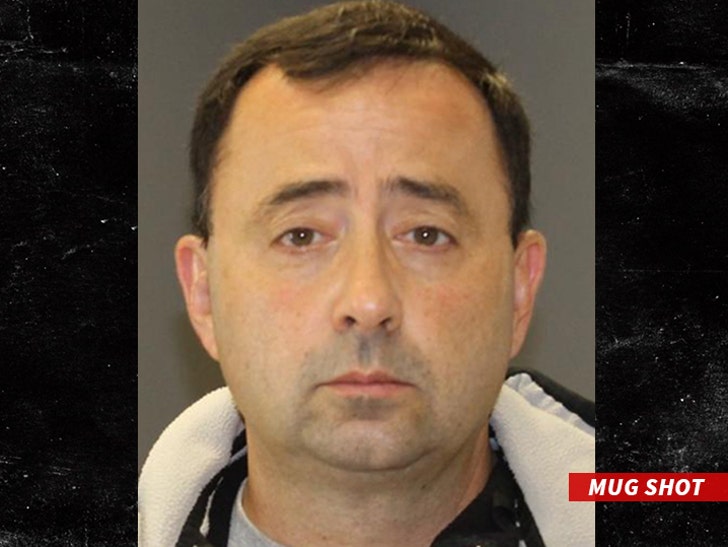 Breaking News
An ex-Michigan State softball player claims she was sexually assaulted by her team doctor -- and when she complained to school officials, she was told the guy was simply performing "intravaginal adjustments."
It's all part of a new lawsuit filed by Tiffany Thomas Lopez -- who was a star at MSU from 1998 to 2001 ... playing in 106 games.
Lopez says she was sent to Dr. Larry Nassar after she hurt her back in 1998 -- but was subjected to disturbing treatments ... in which he would put his "bare, ungloved and unlubricated hand into her vagina."
Lopez says she went to a high ranking MSU training staff member to complain -- but got major blowback and was told Nassar's treatments were standard "intravaginal adjustments."
Fast forward a few years ... Nassar was fired by MSU in Sept. 2016 among several women coming forward with similar complaints ... including a former Team USA gymnastics star.
Nassar has also been arrested on child porn charges -- and in a separate case, he's been charged with 3 counts of sexually abusing a girl at his home between 1998 and 2005.
As for Lopez, she's suing Nassar AND Michigan State University -- claiming the school could have stopped Nassar 15 years ago and saved those other alleged victims in the process.