Paul Wall & Baby Bash Show Up To Court On Drug Charges
Paul Wall & Baby Bash
Face The Judge Again ...
Case Moves Forward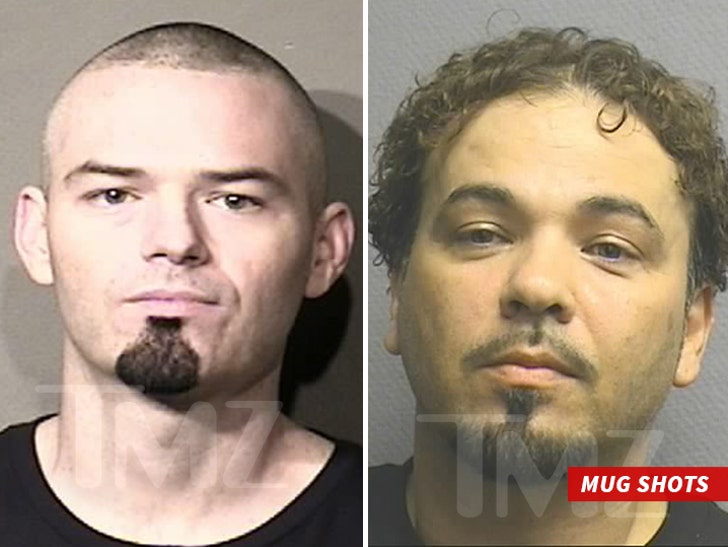 Breaking News
Paul Wall and Baby Bash came face-to-face with a judge for their latest drug charges ... and it looks like excuses are already flying for why their systems might be doped up.
During the preliminary hearing Tuesday, a judge ordered random drug and alcohol testing for the pair, and told them to stay clean as the case moves along ... according to court docs.
Problem is ... Paul told the judge he'd instantly test positive for THC, codeine, hydrocodone and Ativan, with his attorney citing medication Paul takes as the reason. The judge didn't buy it though, and asked them to prove it with a prescription. Baby Bash admitted he'd test positive for weed.
Meanwhile, prosecutors alleged they had between 4 and 400 grams of a controlled substance on them at the time of the arrest. Neither artist entered a plea Tuesday, and an arraignment was scheduled for later in January.
We broke the story ... the 2 rappers were charged last Friday for possession of marijuana and intent to sell -- felonies under Texas law. Baby Bash also told us that he and Paul had dabs on the menu at their party, which instantly put them into felony territory.