SoulCycle Rider Sues Over Intense Rookie Workout
SoulCycle Sued
They Torqued Me
Right into a Hospital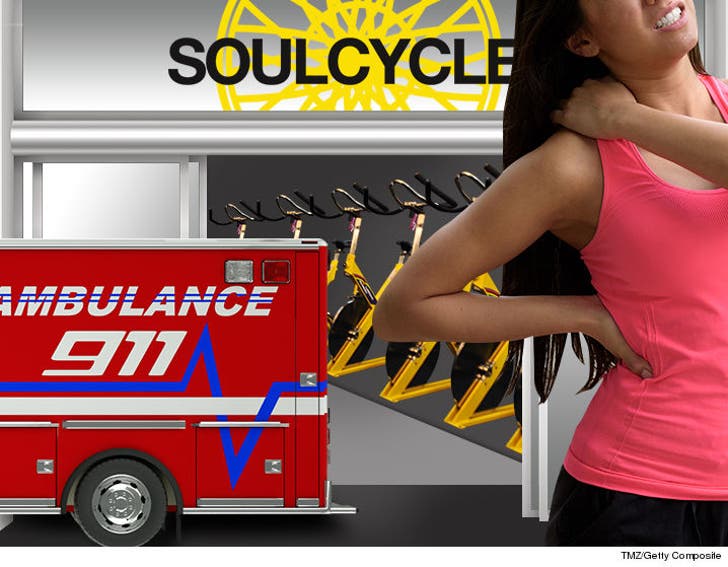 EXCLUSIVE
SoulCycle is being sued by a woman who says she was pushed so hard during one of their classes she had to be hospitalized.
Kaila Cashman says she signed up in 2014 for her very first indoor cycling class at SoulCycle's Rye Brook, NY location. During her workout she claims the instructor repeatedly increased the torque on her bike, and told her to keep pedaling. Not that uncommon for a SoulCycle sesh, if you've ever been.
Kaila says after the workout she felt sick and went to the hospital, where she was diagnosed with rhabdomyolysis -- a condition that leads to the rapid breakdown of muscle tissue.
She claims she's been permanently injured, physically and emotionally, and is suing for damages.