Wale's Tour Rider Includes Real Furniture, Organic Sugars and Armed Security
Wale Tour Rider
Demands Armed Security, Real Furniture and Organic Sugars!!!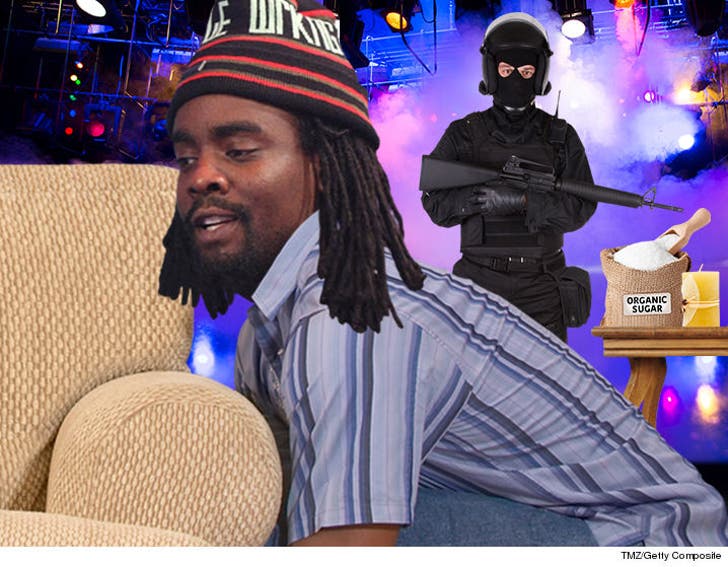 EXCLUSIVE
Wale's quite particular about where he parks his ass, so best not get him fake furniture.
We got hold of the rapper's tour rider and he makes curious demands ... 18 pages worth. The booze -- Hennessy, Patron, Ace of Spades -- of course makes the list but it's Wale's delicate derriere and palate that caught our eye.
He wants 2 comfortable dressing rooms "furnished with REAL, clean" sofas that seat up to 10 adults. Aside from booze in his room ... Wale also wants an electric tea kettle along with organic sugar, honey, lemon, milk and cream.
For security ... the rapper wants 3 armed guards assigned to him at all times and bulletproof SUVs during international appearances.
And other essentials -- lint-free hand towels, a scented candle, baby oil and a box of Kleenex. Wale's also got a sweet tooth cause he wants large bags of Jolly Ranchers and Starbursts.