Alabama Football Player Blew Off Finger with Shotgun
Alabama Football Player
Blew Off Finger with Shotgun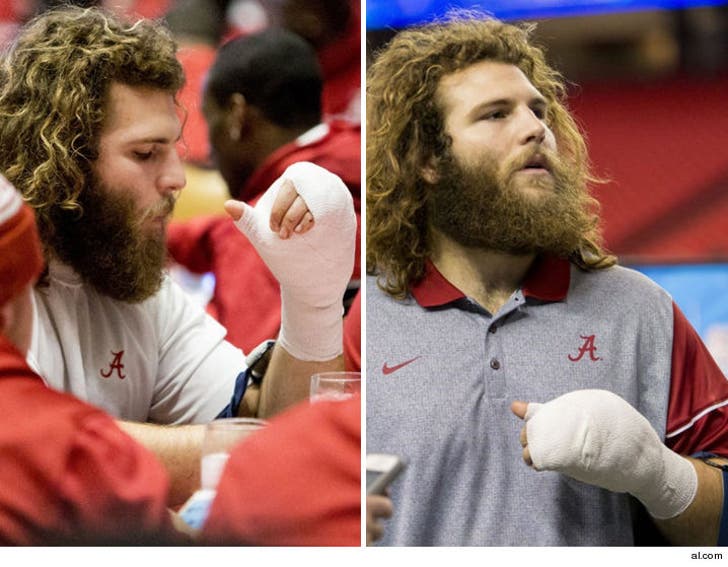 Breaking News
University of Alabama defensive lineman Dakota Ball won't be playing in the Peach Bowl on Saturday ... because he's recovering from SHOOTING OFF HIS FINGER with a shotgun.
Ball -- whose left hand was wrapped up at a Peace Bowl Media Day event on Thursday -- explained the accident occurred 2 weeks ago during a hunting trip with a friend.
"I was tying a rope around the barrel and around the stock to keep the shotgun from falling out of my lap ... I was tying rope around the barrel and it just went off. I didn't have my hand on the trigger."
"I shot it right at the knuckle and blew it off."
Ball was hospitalized and released the next day.
The story comes in the wake of Philadelphia Eagles star QB Carson Wentz getting shotguns for his offensive linemen.
Maybe a giftcard next year?