Debbie Reynolds' Hollywood Stars Overrun by Flowers
Debbie Reynolds
Flowers Fill Her Hollywood Stars
While Carrie's Shrine Grows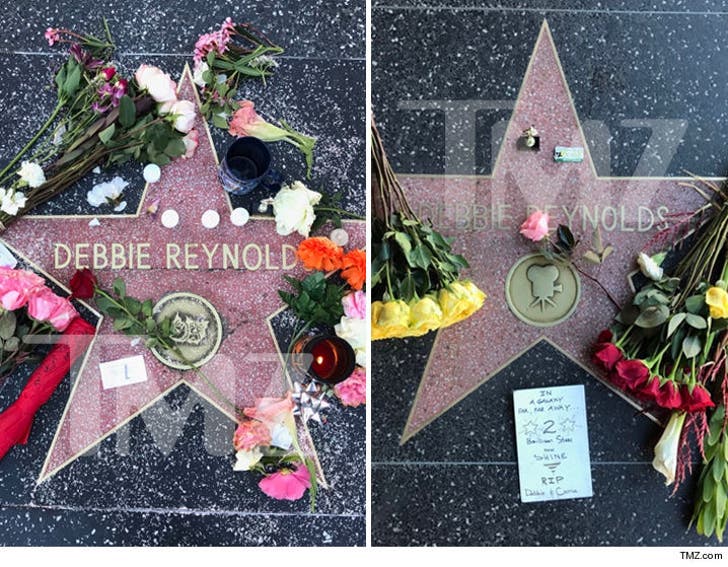 EXCLUSIVE
Flowers now lace Debbie Reynolds' 2 stars on the Hollywood Walk of Fame ... and her daughter's makeshift shrine proves to be just as much of an attraction.
We got photos of Debbie's stars on Hollywood Blvd. -- 1 for film and 1 for her stage work -- where more roses have been collected around her Live Theater honor as of Thursday morning.
Debbie was nominated for a Tony Award for her role in the Broadway show "Irene" ... and went on to star in multiple productions thereafter. She was also, of course, a huge movie star.
Meanwhile, Carrie Fisher's own fan-created Hollywood star has become flooded with flowers itself after she passed away first this Tuesday. As we reported ... it'll stick around for now.