Rob Kardashian Blanketed with Same Good Luck Charm as Lamar Odom
Rob Kardashian
Blanketed with Same Good Luck Charm as Lamar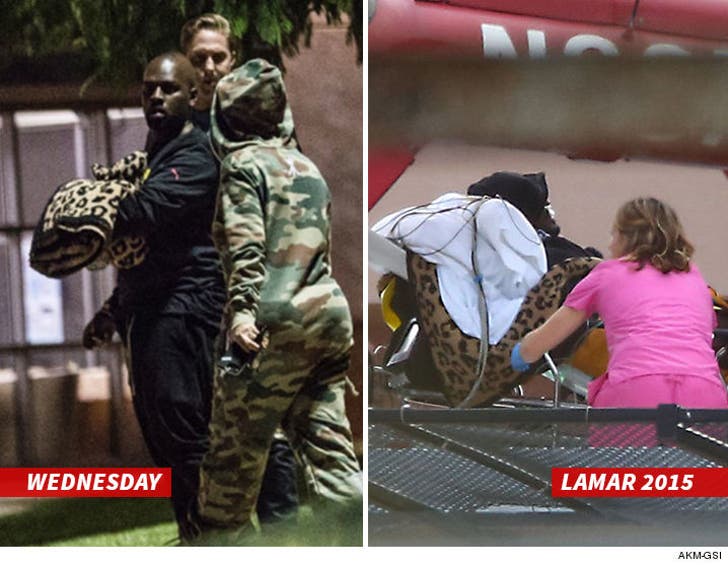 EXCLUSIVE
Kris Jenner and Corey Gamble showed up at the West Hills Medical Center Wednesday night with a leopard print blanket in tow ... and it looked familiar.
You'll recall in October 2015, Lamar was wheeled in a gurney wrapped in the same patterned blanket ... which Khloe called a good luck charm that she believes helped save her ex-hubby's life.
We're told the blanket Kris brought to the ER wasn't Lamar's, but it was identical. Almost everyone in the family has one.
TMZ broke the story ... Rob checked himself into the ER after his rocky relationship with Chyna led to some pronounced weight gains and serious diabetes flare-ups.
Luckily for Rob, like Lamar, he made it out of the hospital.