Falcons Owner vs. Patriots Owner ... The Rich, Old Dance Battle (VIDEO)
Falcons Owner
Vs. Patriots Owner:
Rich, Old Dance Battle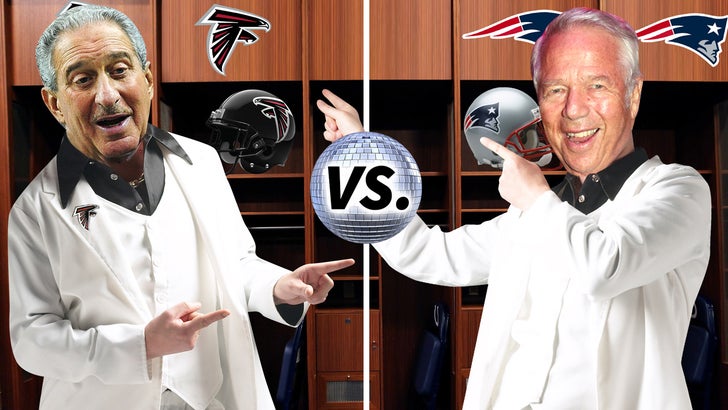 TMZ.com
Atlanta Falcons owner Arthur Blank has been putting his 74-year-old dance moves on display lately ... but can he shake it better than his 75-year-old Super Bowl opponent Robert Kraft??
We took the liberty of cutting the best dance moves from the two BILLIONAIRES and put 'em head-to-head ... in what could be the richest, oldest dance battle EVER!!
Only one will dance on February 5th ...