Adam Vinatieri Smashes Field Goal World Record (VIDEO)
Adam Vinatieri
Smashes Field Goal World Record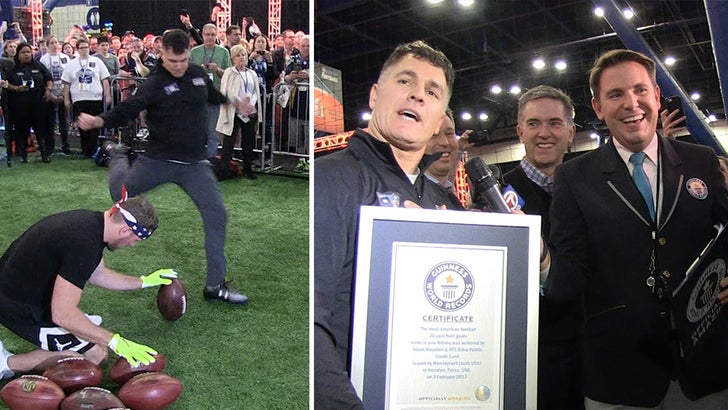 TMZSports.com
Adam Vinatieri did it again ... coming through in the clutch to set a Guinness World Record in field goal kicking -- and TMZ Sports has the video.
The 44-year-old (can you believe it?) was gunning to break a speed-kicking record at the NFL Experience in Houston ... 19 field goals from 20 yards out in 60 seconds.
Well, shocker ... A.V. wasn't fazed and CRUSHED the record ... hitting 28 kicks!
Almost as good as hitting the winning FG in the Super Bowl. Almost.