NFL's Travis Kelce Says He's Done With Reality TV Forever
NFL's Travis Kelce
I'm Done With Reality TV
... Forever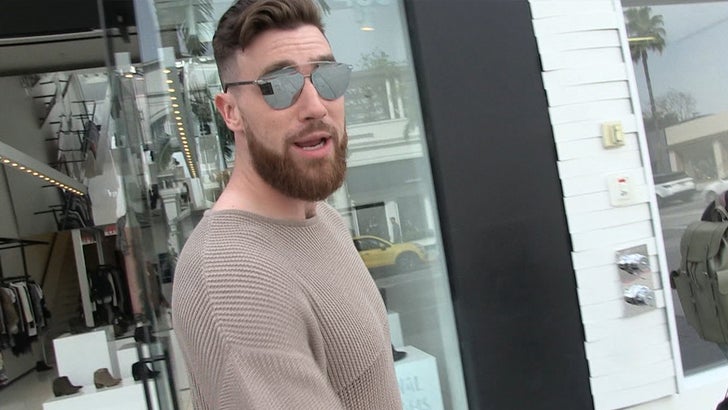 TMZSports.com
Attention thirsty ladies, if you're looking for lovin' from NFL stud Travis Kelce ... you're gonna have to do it the old-fashioned way ... 'cause Kelce says his reality TV dating career is OVER for good.
We got Kelce out in Beverly Hills and wanted to know two things from the stud pass catcher ... did he actually find love on the first season of "Catching Kelce," and if not, will he try again another season?
Travis says that's gonna be a negative on both ... telling our guy he doesn't think the whole "reality TV thing" is for him.
BTW -- we also ask who he thinks has more game out of him and Gronk, and Travis actually answers.