T.I. and Tiny's TV Show Saved from Cancellation, Will Feature Divorce Drama
T.I. & Tiny
We're Still Doing Reality Show!
Big 'D' Drama Too Good
T.I. and Tiny's reality show was on the brink of death -- much like their marriage -- but it's their divorce that's giving the show at least one more season ... TMZ has learned.
Sources close to "T.I. & Tiny: The Family Hustle" tell us VH1 is bringing the series back for a sixth season that will focus on the estranged couple's efforts to co-parent in the aftermath of Tiny filing for divorce.
We're told the network met with producers about canceling the show, even though Tip and Tiny wanted to keep cameras rolling. Producers convinced VH1 execs the relationship drama could bring in a huge audience, and boom -- the show was saved.
While they shot most of season 5 separately, our sources say they'll be together more often next season. We're told things are still strained for sure, but Tiny's in no rush to finalize a divorce.
Tip said as much Tuesday when he slipped about where he was on Feb. 14.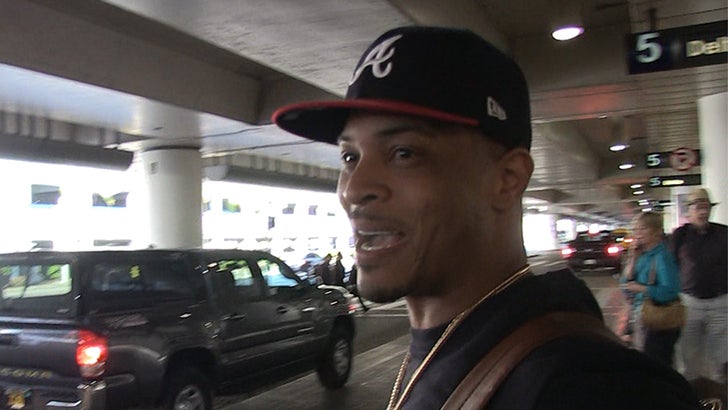 TMZ.com