Caron Butler Had 'Extreme Red Alert' Bomb Scare During Afghanistan Trip
Caron Butler
'Extreme Red Alert' Bomb Scare
... During Afghanistan Trip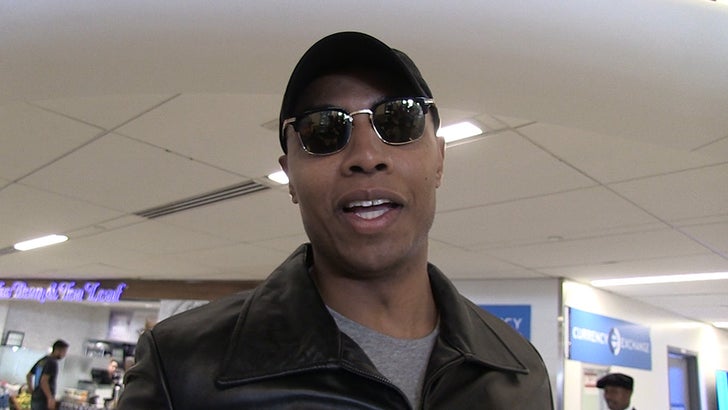 TMZSports.com
Caron Butler admits he was" extremely scared" during a "red alert" bomb scare while he was visiting troops in Afghanistan ... but praises the Army for keeping him safe and vows to go back.
Butler just returned from a trip to the Middle East with the USO -- and even watched the NBA All-Star game with soldiers in Afghanistan.
But a few days before the game, troops rushed in and moved Caron to a secure area after getting intel about a potential bomb threat.
"You could tell a lot of people was in like a extreme red alert," Butler says ... "I was extremely scared to say the least."
"But at the same time I knew I was in the good hands of the U.S. Army and they took great care of us over there."
Butler says he got a deeper appreciation for our troops while overseas and says he's already making plans to visit them again very soon.