Queen Latifah Doing Stand-Up Comedy for Reality TV
Queen Latifah
Stand-Up Comedy's My Thing Too!
Making New Reality Show
Queen Latifah's jumping into stand-up comedy by producing a new competition TV show ... TMZ has learned.
Sources close to the Queen tell us she's executive producer on a project called "Knock Knock" -- a reality show more than just stand-up routines. We're told it follows 4 up and coming comedians in their daily lives, as they hustle for their big break in Hollywood.
Latifah will mostly be behind the camera, along with longtime producing partner Otis Best -- and they've hired 'Chappelle Show' vet Donnell Rawlings to host. The winner gets to open for him, and also host their own stand-up special.
The show doesn't have a home yet, but we're told multiple networks have interest.
Donnell told us a little more about his role and why QL's the right woman to run the show.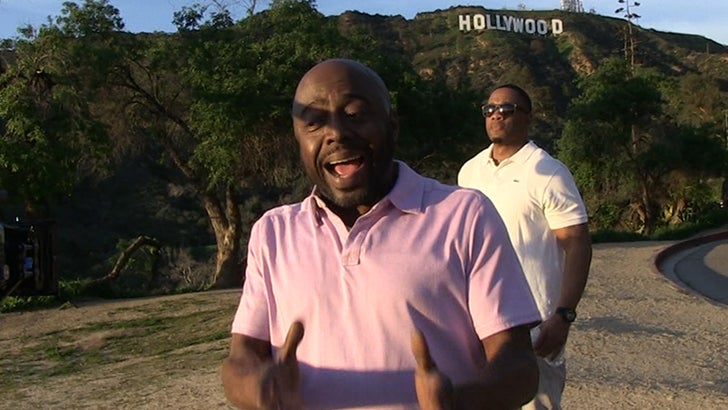 TMZ.com