Comedian John Caparulo Attacked By Trump Supporter
Comedian John Caparulo
Attacked By Trump Supporter ...
Over D*** Joke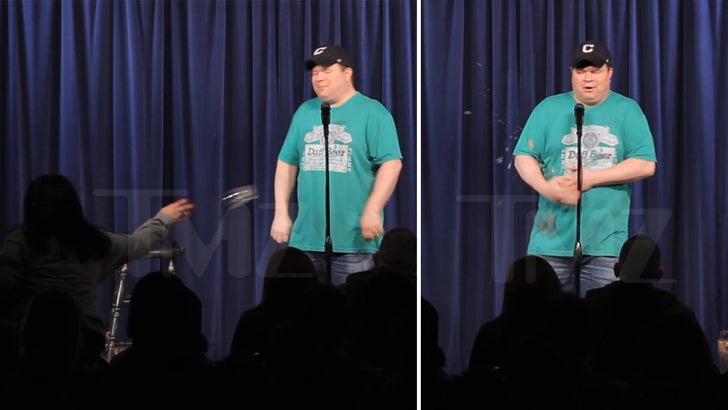 TMZ.com
John Caparulo did something a lot of comedians are doing -- busted on President Trump -- but this time a woman in the front row quickly and violently retaliated on Trump's behalf.
John -- who was a regular on Chelsea Handler's show -- was performing stand-up at The Comedy & Magic Club in Hermosa Beach, CA. He made a phallic joke about the Washington Monument, and when he dragged the prez into it ... 2 women in the crowd went off.
One of them hurled f-bombs, the other upped the ante by launching her glass at him. You can tell, John was shocked and slightly injured -- he came really close to retaliating.
We're told the women left the club without any further incident.