Meek Mill Charged with Assault After St. Louis Airport Fight
Meek Mill
Charged with Assault After Airport Fight
Meek Mill was charged with assault Wednesday at St. Louis International Airport after an airport employee on the hunt for a pic triggered a fight ... TMZ has learned.
We're told the airport employee wanted a photo with Meek but the rapper wasn't having it ... and an altercation ensued.
Airport police were called and Meek, along with 2 airport employees, was charged with misdemeanor assault. They were given a summons to appear in court in lieu of arrest.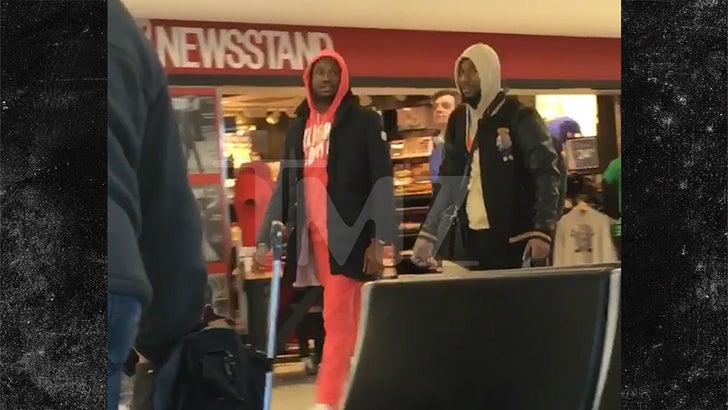 TMZ.com
Meek is on probation for a weapons and drug conviction, so this could be a violation.
We know this ... 5 minutes before we posted this story, Meek was ordering pizza at the airport just before catching a flight.