Marshawn Lynch Is 'Over the Hill' and Bad Fit ... Says Ex-Raiders Star (VIDEO)
Marshawn Lynch
'Over the Hill' and Bad Fit
... Says Ex-Raiders Star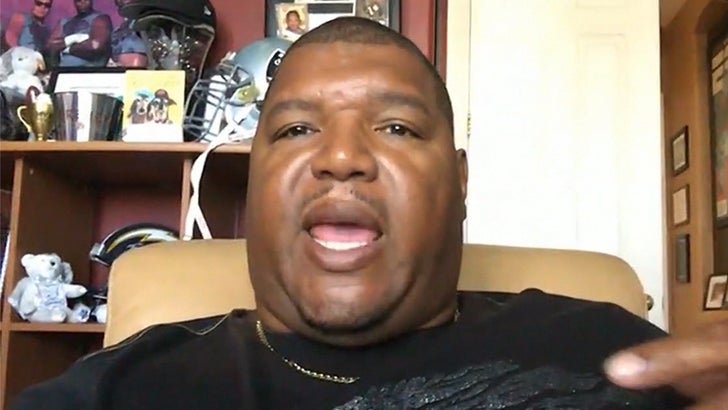 TMZSports.com
Kennedy was a 3-time Pro Bowler with the Silver and Black -- and he's currently a broadcaster for the Raiders organization.
Lincoln says he likes and respects what Lynch has done in his career -- but says Beast Mode is an "Over the hill running back who hasn't played in a couple years."
Bringing him back now would be a huge mistake, Kennedy says ... especially with guys like Adrian Peterson and Jamaal Charles still available.