Burt Bacharach Sued By Dog Sitter: Your Dog Bit My Fingers Off, Thank God for My Groin!!!
Burt Bacharach Sued
Your Dog Bit My Fingers Off
Thank God for My Groin!!!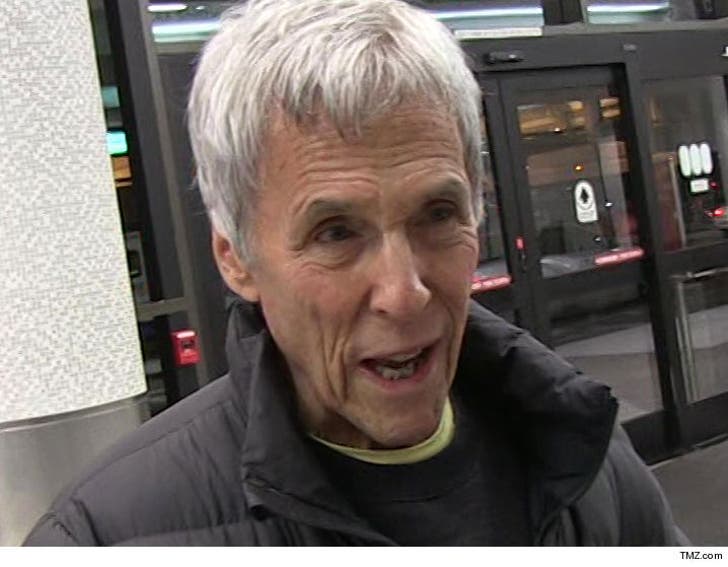 EXCLUSIVE
Burt Bacharach's being sued by a dog sitter who claims the mutt chewed off 2 of his fingers, requiring surgery using a skin graft from his groin.
Joel Gayner says he volunteered to take care of Alfie -- a Portuguese Water Dog like the ones the Obamas have. The 73-year-old sitter says one early morning he woke up to Alfie gasping for air, urinating all over the place with its eyes rolling back.
Joel says he dislodged a plastic bone on which Alfie was choking by pressing on his chest, massaging his esophagus and up the windpipe before broken pieces of a plastic bone came out of Alfie's mouth -- along with thick mucus and saliva.
He says this saved Alfie's life but minutes later, when he went to pet him, Joel says the dog snapped and mauled his left hand. The bite was so bad, Joel says his middle finger needed to be surgically reattached. What's more ... he says his index finger was also bitten off and he needed a skin graft from his groin area to reattach the missing chunks.
Joel says his fingers now have dead zones -- no feeling in multiple areas. He's suing for medical expenses and unspecified damages.
We've reached out to Burt, so far no word back.