Migos Backpedal Big Time On iLoveMakonnen Homophobic Comments
Migos
Backpedal on Gay Remarks
We Love Makonnen, Frank & All LGBT!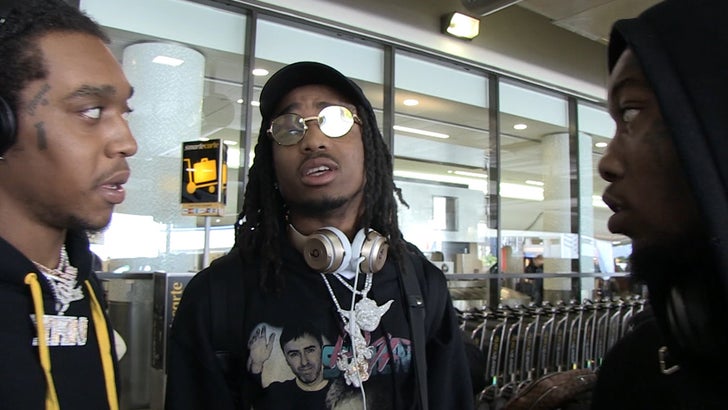 TMZ.com
Migos insist they meant no ill will toward iLoveMakonnen or any other LGBT artist ... heck, they'll even play a gay show if the price is right.
We got the hip-hop trio at LAX, and they were doing some pretty intense backpedaling on seemingly harsh comments they made about Makonnen coming out of the closet.
They tell us their words were twisted in an article, in which they appeared to say things like "They supported him?" and "This world is not right" and, of course, "That's wack, bro."
Seems like Migos found their come-to-Jesus moment in all the backlash they got. Good to see they've got their priorities in order ... morality, money and otherwise.