Chief Keef Charged with DUI After Miami Weed Bust
Chief Keef
Charged With DUI
After Miami Weed Bust
Chief Keef has been charged with a DUI after cops pulled him over in a traffic stop-turned-drug bust this weekend.
According to the Miami Beach Police report ... Chief was booked Saturday for felony DUI after he failed a sobriety test when he and another vehicle were stopped for what appeared to be a weed transfer.
Officers searched and found more weed and other substances in the trailing car and charged 4 others with misdemeanor possession of marijuana. At least 1 of the guys had a couple warrants for his arrest in NJ related to drug charges and robbery.
As for Chief ... cops say he had bloodshot eyes and dry mouth before a drug expert showed up on the scene. Chief reportedly told them "It's okay. When you find weed in my urine I'll just get my attorney to get my marijuana card."
Cops also found a cup full of "sizzurp" ... the codeine-laced drink Lil Wayne's always rapping about.
Unclear whether Chief's still in jail as of Sunday.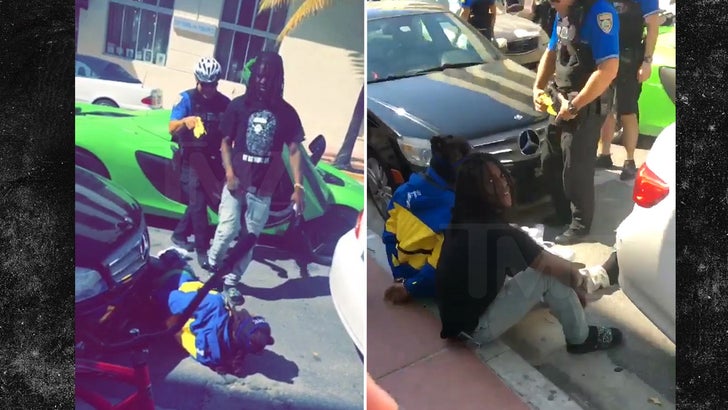 APRIL 2017
TMZ.com