Brandon Marshall Says Kaepernick 'Better Than Every QB In Free Agency'
Denver's Brandon Marshall
SIGN KAEP ALREADY
'Better Than Every QB that Got Signed In Free Agency'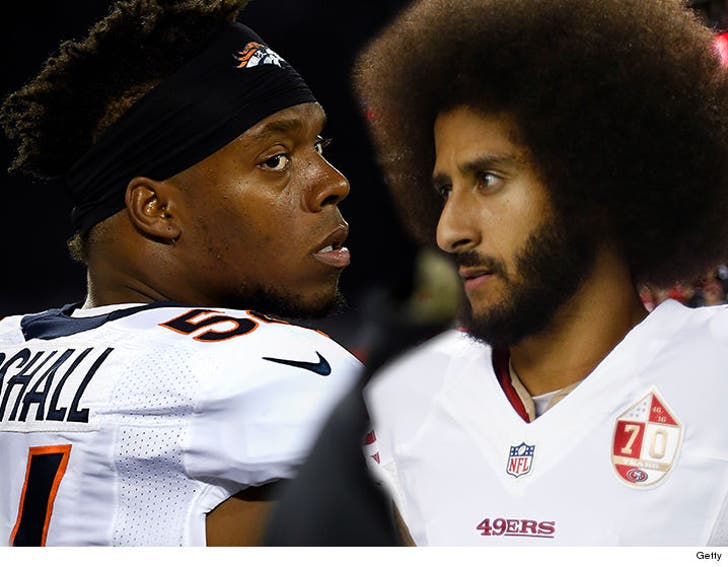 Breaking News
Colin Kaepernick is BETTER than every single quarterback who got signed in free agency ... Mike Glennon, Geno Smith, Nick Foles ... this according to Denver Broncos star Brandon Marshall.
Brandon and Colin were college teammates at Nevada -- and Brandon also took a knee as part of Colin's national anthem protest last season.
Well, Marshall is clearly upset Kaep is still unemployed and went to Twitter to vent about it.
"It's time my Brother @Kaepernick7 gets signed. He's better than every QB that got signed in Free agency."
He probably should, Denver could use a QB ...