Glenn Beck Fires Back at Tomi Lahren in Countersuit, She Wasn't Fired, She Was Just Bad at Her Job
Glenn Beck to Tomi Lahren
You Weren't Fired
... You Were Just Bad at Your Job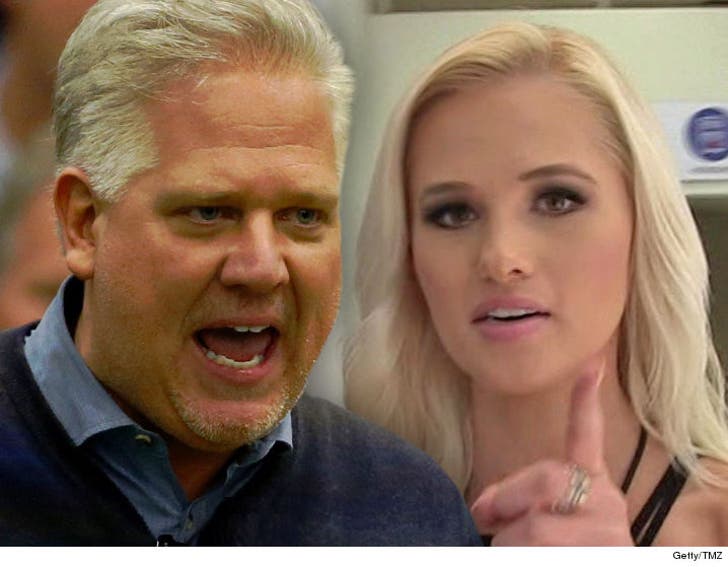 Breaking News
As far as Glenn Beck is concerned, Tomi Lahren is still an employee at his network, TheBlaze, and she's the one who breached her contract.
Beck and TheBlaze filed a countersuit against its former personality, Lahren. She had sued them claiming she was canned simply because she said she was pro-choice. In the new docs, Beck says Tomi was never fired or suspended, but they did bench her show for one week. He says they continued to pay her salary during that time.
They admit the show was temporarily taken off the air because her pro-choice comments were "offensive to many of the TheBlaze's supporters and followers." According to the docs, the real problem was, "Her comments were shocking and disappointing because they demonstrated Lahren was uninformed and unprepared to speak."
Translation: She's an idiot ... as far as Beck and TheBlaze are concerned.
Tomi's former employers think she was an awful mouthpiece whose "word choices on air had to be addressed repeatedly for bordering on the profane."
Beck insists Tomi's still under contract, and wants a judge to block her from trashing TheBlaze and from making public appearances without their approval.