Bill Cosby's Daughter Wants Media to Admit They Were Wrong ... He's 'No Rapist'
Bill Cosby's Daughter
Eat Crow, Media ...
My Dad's No Rapist!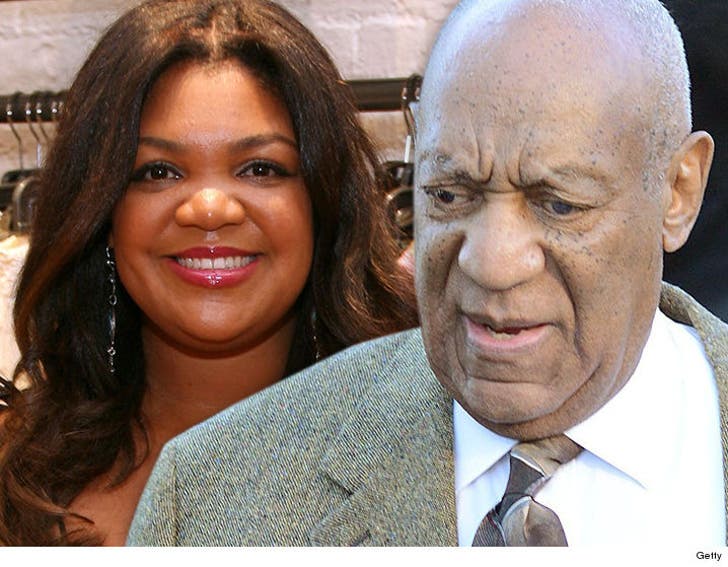 Breaking News
Evin Cosby insists her father is not violent, respects women and absolutely is NOT a rapist -- and she thinks it's time for the media to admit it, now that Bill Cosby's scored a few legal victories.
Cosby's daughter feels there's been a national witch hunt, saying ... "When people are so quick to cast hate and make accusations of horrific violence against my dad, they are callous in their carelessness about the harm they are causing to others."
In a letter to The Hollywood Reporter, Evin continued ... "We are told that we have fundamental rights to be innocent until proven guilty. But, if enough people think you are a bad person, you are branded a bad person and the media just reinforces that."
She feels the justice system is beginning to prove her right. In recent months, 3 accusers' lawsuits for emotional distress were dismissed, and so was a defamation case against him for saying another accuser was lying.
Cosby is still facing the criminal trial for allegedly sexually assaulting Andrea Constand. Still, Evin believes, "He loves and respects women. He is not abusive, violent or a rapist."
She's also supremely confident, adding ... "I am pleased that finally we are seeing the whole picture and seeing cases and claims dismissed from court. I just hope that those who pre-judged my dad are now willing to admit that they were wrong."