Jefferson Starship Guitarist Sues Band Members for Using the Name
Jefferson Starship
Ex-Guitarist Sues ...
Is This Gonna Stop Them Now?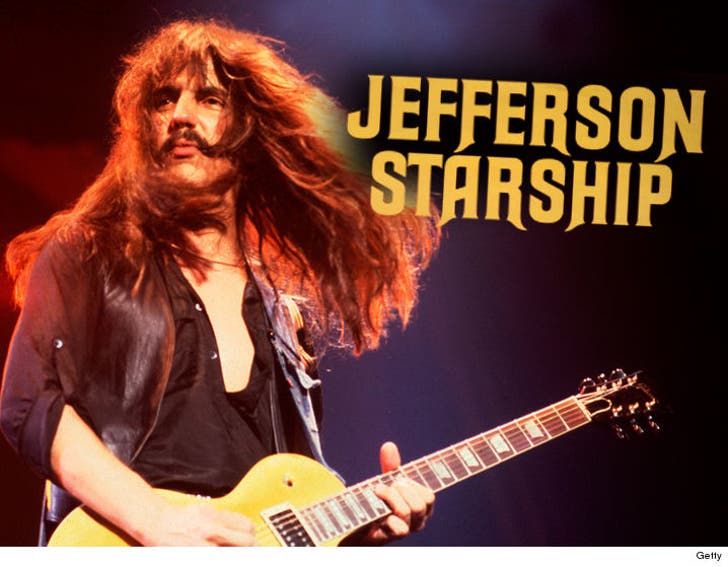 EXCLUSIVE
The former lead guitarist of Jefferson Starship is furious at other members for jacking the name and tarnishing the rock band's legacy ... according to a new suit.
Craig Chaquico claims 2 of this former bandmates and several other musicians are using the Jefferson Starship name, without permission, to land gigs and sell merch. Chaquico says the founding JS members all agreed to retire the name in 1985 ... and move on simply as Starship.
But according to docs ... David Freiberg and Donny Baldwin have assumed the Jefferson Starship name with a ragtag group who have no connection to the OG rockers.
Chaquico says he did give another founding member, Paul Kantner, the right to use the name for shows, and he did while touring with Freiberg and Baldwin. However, Paul died in 2016, and Craig says the right to use JS died with him.
Chaquico wants Freiberg and Baldwin cut off from the name immediately.
FYI, Jefferson Starship -- or whatever name they end up with -- has concerts next month in Minnesota and California. Who knew??