Martin Shkreli Leaks 2 Lil Wayne 'Carter V' Tracks, One Features Kendrick Lamar
Martin Shkreli
Leaks 2 Lil Wayne 'Carter V' Tracks
One Feat. Kendrick Lamar
Martin Shkreli is not keeping good on his promise with Lil Wayne ... he's leaked 2 more tracks off Weezy's painfully delayed "Tha Carter V" album.
The first track's allegedly called "Mona Lisa" and it features Kendrick Lamar. The audio is choppy since Shkreli kept clicking through the track while he was live streaming, but he claims it's the best song on the album.
He also played a small snippet of "The Life of Carter."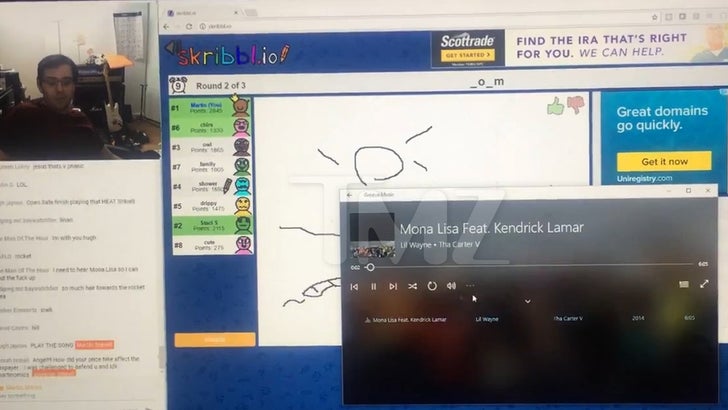 TMZ.com
Shkreli previously leaked a 'Carter V' track around Christmas, which seriously pissed off Weezy and his camp. There was talk of a lawsuit, but Shkreli promised he wouldn't release any more songs. Shocker, he can't be trusted.
Side note: PLEASE release the album! Fans deserve better than DJ Shkreli leaking it on his crappy computer speakers.