Beyonce Wears Sombrero Leaving Restaurant with Kelly Rowland on Cinco De Mayo
Beyonce
Now My Crown's a Sombrero
On Cinco de Mayo!!
Beyonce's not going to let a little thing like extreme pregnancy stand in the way of a Cinco de Mayo celebration.
The Queen wore a festive sombrero and shades at dinner with Kelly Rowland at Gracias Madre Friday night in WeHo. The place serves up plant-based Mexican grub ... so she's definitely eating healthy for 3.
It's been a busy week for the pregnant mama -- a few days back she was out running errands with Blue Ivy ... looking ready to pop.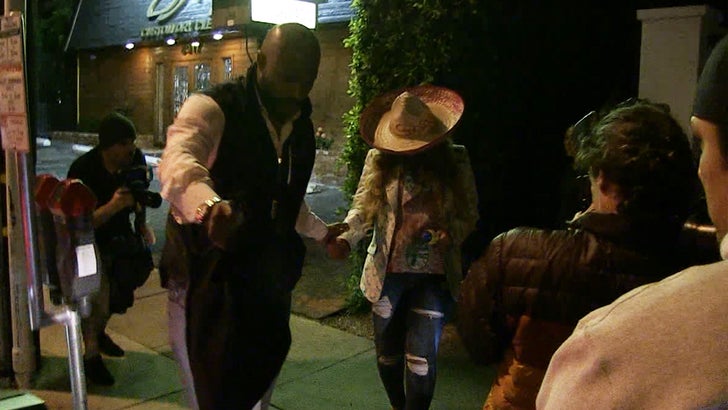 TMZ.com