Daniel Cormier Says Jon Jones Is a No-Good, Drugged Out Liar
Daniel Cormier
Jon Jones Is a Bad Person
... Drugs, 'Roids & Lies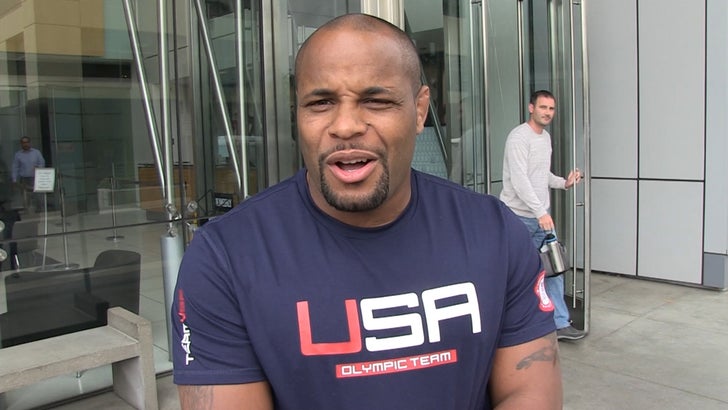 TMZSports.com
Daniel Cormier just UNLOADED on Jon Jones -- saying the guy is a loser of a human being who's completely delusional if he still considers himself the "real" UFC light heavyweight champ.
It's no secret these guys hate each other with a passion ... and now with the two possibly (hopefully!) facing off at UFC 214 in July, the smack talk is heating up again.
After Cormier blasted Jones on Twitter, JJ fired back, "Can someone tell DC he's a great guy and pat him on the back so we can move on already. #TheChampIsHere."
Cormier didn't take too kindly to it and WENT OFF on Jones when we saw him Wednesday afternoon -- telling TMZ Sports JJ is a bad person with a history of drugs, steroids and lying.
By the way, Cormier is set to do some announcing work at UFC 211 this weekend (and the post-fight show on FS1) ... but it's obvious he wants to do less talking and more fighting.