ESPN Star Says The Game Is Wrong About MJ, 'Do Your Homework'
ESPN's LZ Granderson
The Game Is Wrong About MJ
'Do Your Homework'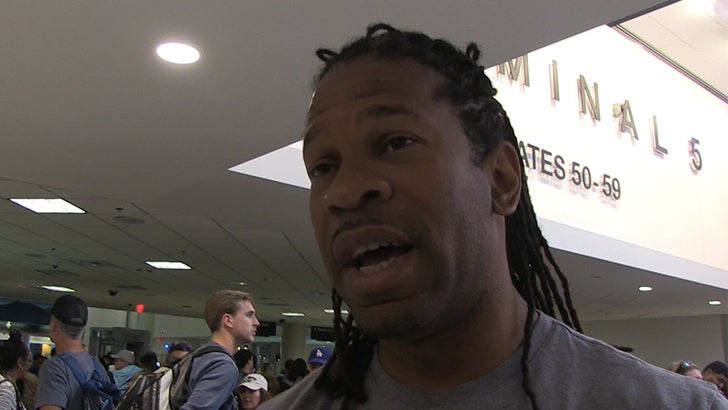 TMZSports.com
As we previously reported, Game has vowed to buy a whole bunch of Lonzo Ball's $495 per pair ZO2 kicks instead of Air Jordans ... partially because he doesn't feel MJ has done enough for black people.
But Granderson says Game is simply misinformed when it comes to Jordan -- telling TMZ Sports, "Jordan does give back to the community. He just doesn't publicize it as much."
Granderson says MJ has been a big supporter for decades but it's mostly been "on the low."
There is this ... LZ says he respects Game for supporting a young entrepreneur -- but when it comes to Jordan, he should do his homework.