Milla Jovovich's Daughter Earns Extra Cash With This One Chore
Milla Jovovich
9-Year-Old Daughter Knows
It Pays to Read!!!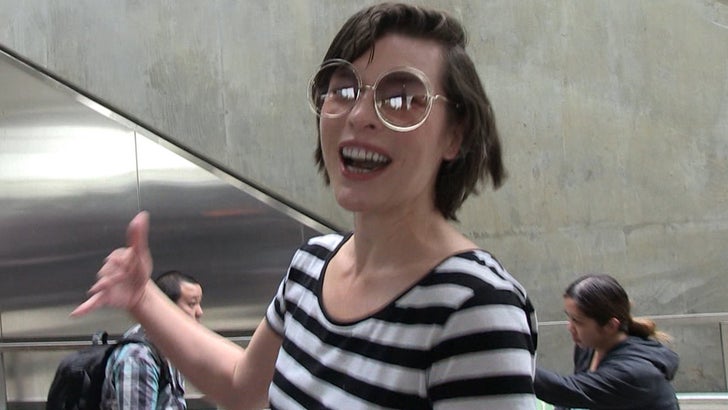 TMZ.com
Milla Jovovich's giving her 9-year-old daughter a sweet incentive to read ... whether she jumps on that deal is another story.
We got Milla at LAX Wednesday and wondered if her daughter, Ever Gabo -- who starred in "Resident Evil: The Final Chapter" and recently was featured in Vogue Italia -- gets to spend her own hard-earned dough.
Check it out ... Milla's practically moonlighting as a CPA ... but there is 1 -- AND ONLY ONE -- chore Ever can do to earn some extra cash.