Lakers' Magic Johnson 'Excited' About #2 Pick, Won't Commit to Lonzo Ball
Lakers' Magic Johnson
'Excited' About #2 NBA Draft Pick
... Won't Commit to Lonzo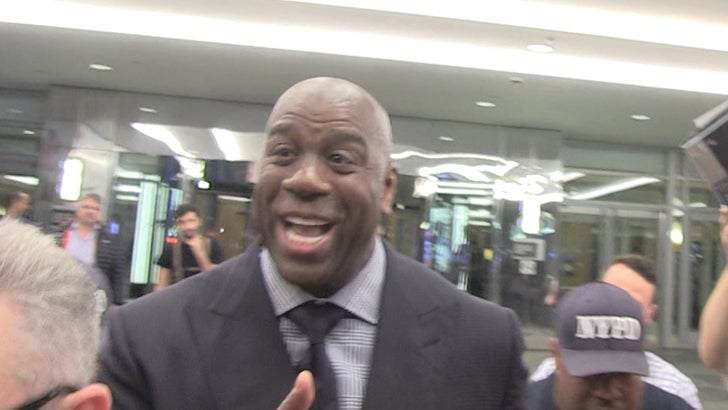 TMZSports.com
Magic Johnson tells TMZ Sports he's "very happy" with the L.A. Lakers locking up the #2 pick in the NBA Draft at Tuesday night's draft lottery ... but he's making it clear Lonzo Ball is NOT a lock.
Magic was leaving the New York Hilton Midtown hotel right after the ping pong balls bounced his way -- and asked if he was eyeing anyone in particular with the #2 pick.
"I don't know who we're gonna take right now," Magic said ... "We're excited though. You know we're excited."
The Boston Celtics got the #1 overall pick. Philly got #3 -- and now the guessing will begin on how the top 3 prospects will fall -- Markelle Fultz, Lonzo Ball and Josh Jackson.