Charlie Sheen Humbled by Increase in HIV Test Sales and 'Sheen Effect'
Charlie Sheen
Excited, Humbled by Spike in HIV Tests
'Great to Be of Service'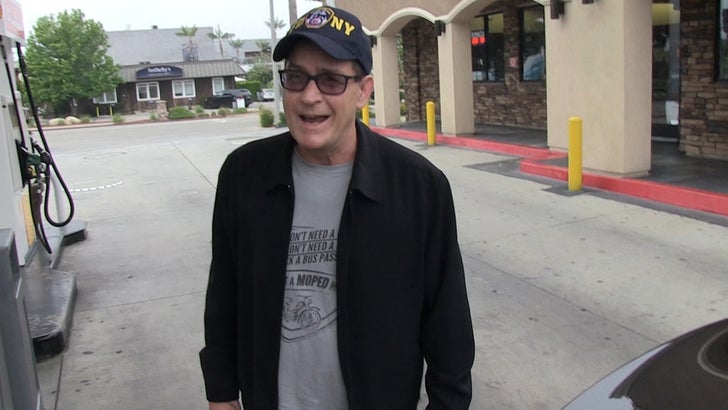 TMZ.com
Charlie Sheen's not willing to take all the credit, but understands his HIV diagnosis likely played a huge part in boosting sales of home HIV test kits.
Researchers are calling it the "Sheen Effect," and Charlie was fully aware of the numbers when we saw him Monday morning at a Malibu gas station. By some counts, HIV test sales jumped up to 95% immediately after his 2015 announcement -- and remained as high as 60% up to a month later.
Charlie's take -- "It's exciting, and it's great to be of service at that level." He also explained how his life has not only changed, but has "been elevated in a lot of ways."
We've gotten a lot of wild Charlie clips over the years -- you're familiar -- but this is a remarkably different side.