Melania Trump Slaps Away the President's Hand
Melania Trump
Puts Prez in No Hand-holding Zone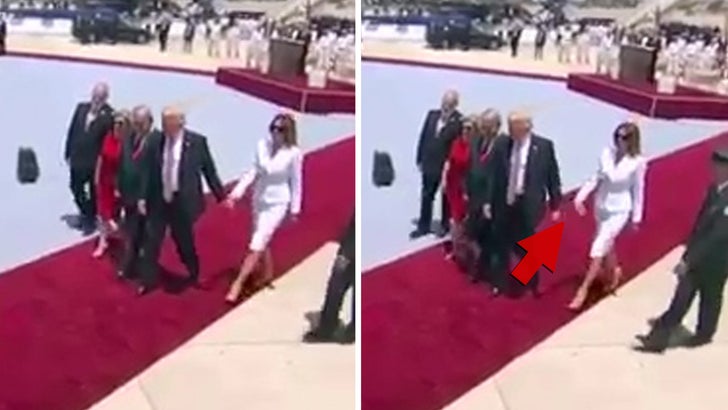 5/22/17
President Trump got slapped down moments after touching down in Israel ... from the First Lady.
Melania and the Prez were walking away from Air Force One Monday after landing in Tel Aviv ... when he reached for her hand, but Melania wasn't having it.
Who knows why -- perhaps a turbulent flight from Saudi Arabia -- but she definitely was NOT down for any hand-holding.
Trump's "to do" list for this trip just got a little longer:
1. Peace in the Middle East
2. Flowers for Melania