Luke Walton Says LaVar Ball Doesn't Scare Him, Cause His Dad Bill Was A Celebrity Too!
Luke Walton
LaVar Ball Doesn't Scare Me
My Dad's A Character Too!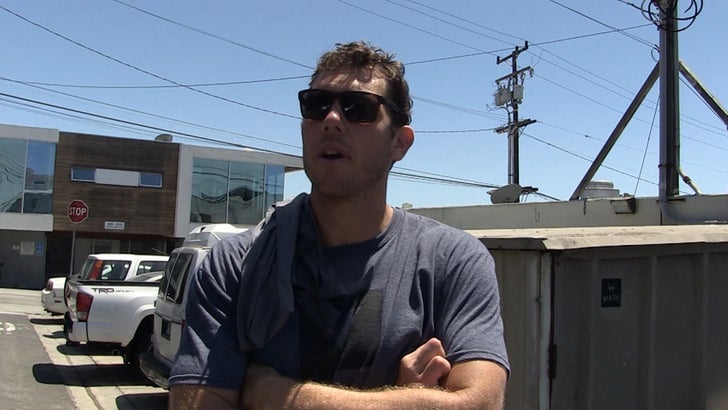 TMZSports.com
Lakers coach Luke Walton ain't scared of LaVar Ball ... telling TMZ Sports the big personality on Lonzo's dad isn't an issue 'cause Walton's already dealt with a celebrity papa ... his own dad, Bill.
We got Luke at the Tour de Pier charity event in Manhattan Beach and talked to him about the most discussed family in basketball (maybe ever) ... and whether anything LaVar does turns Luke off as a coach.
The Big Baller had a hell of a week last week, getting into a televised sparring session with a TV host, and making remarks about Kyrie Irving's upbringing that some thought crossed a major line.
None of it seems to bother Walton ... he GUSHED about Lonzo when we brought him up, saying whatever team gets him is going to get better, and reminding us his own dad was a "big personality."
That #2 pick is starting to look like a sure thing.