Kim Kardashian and Kanye West All Smiles On Disney Rides
Kim & Kanye
All Smiles at
'Happiest Place on Earth'
Kim Kardashian and Kanye West put down their drama and picked up some massive smiles ... proving EVERYONE is a kid at heart at Disneyland.
Kimye and their kiddos, along with Kourtney's, were down in Anaheim Monday, and it's the first time we've seen them really let go and put all the hardships since Paris behind them. We're told they were there to celebrate a family friend's birthday.
Y'know they were cutting loose because they rode Dumbo AND the Teacups. Of course, Kim had to chow down on the Disneyland-must-have ... a churro!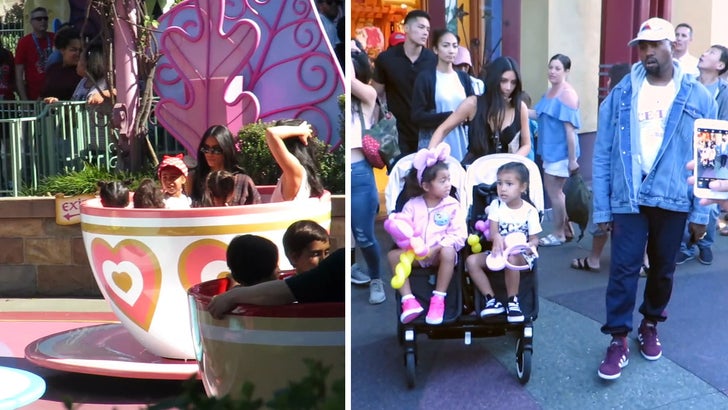 SplashNews.com