Roger Moore Dead at 89
Roger Moore
Dead at 89
Sir Roger Moore, one of the most popular actors to play James Bond, died Tuesday in Switzerland.
Moore had battled cancer briefly ... according to his 3 children who released a statement saying they were all by this side in his final days.
Moore took over the Bond character in 1973's "Live and Let Die." His final one was "A View to a Kill" in 1985. All told, he played the character 7 times ... more than any other actor.
Roger also famously played Simon Templar in the popular British TV series, "The Saint" -- and served as a UNICEF ambassador for many years.
His children say there will be a private funeral held in Monaco.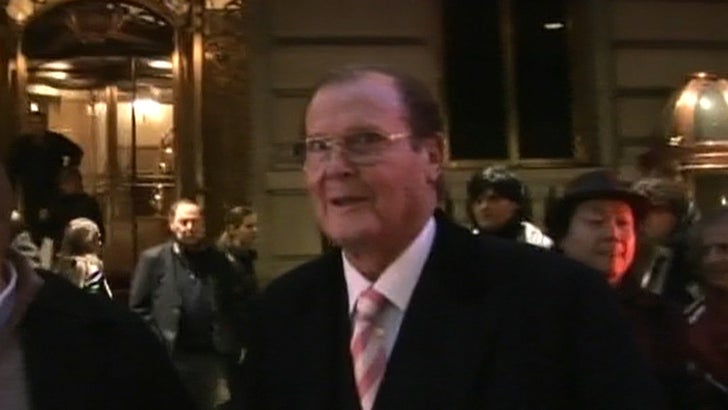 NOVEMBER 2012
TMZ.com