Dani Mathers Convicted in Body Shaming Case
Dani Mathers
Convicted in Body Shaming Case
Former Playboy Playmate Dani Mathers has a choice ... either go to jail or do some hard labor, as her punishment for secretly taking a pic of an elderly woman in a gym locker room and then shaming her on social media.
Mathers was in court Wednesday and copped a plea in her criminal invasion of privacy case. The judge told Mathers she could pick door #1 or door #2.
Door #1: 45 days in jail and 36 months probation.
Door #2: 30 days graffiti removal ... again with 36 months probation.
You'll recall Dani took a pic of a naked, 71-year-old woman at an LA Fitness and then posted the pic on Snapchat with caption, "If I can't unsee this then you can't either."
The judge didn't lecture Dani ... it was all business.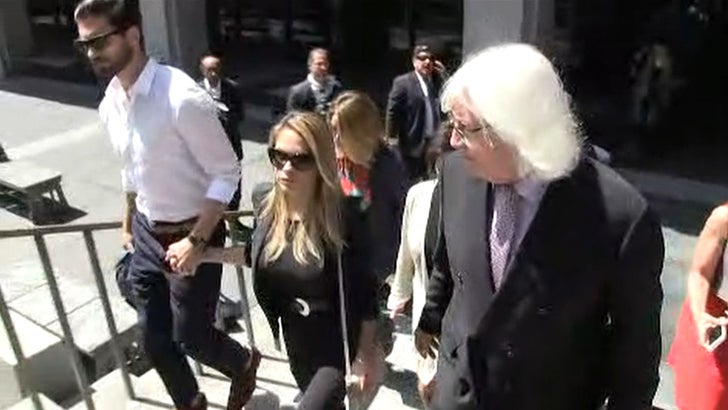 TMZ.com