Miranda Kerr Sings Karaoke to Evan Spiegel at Her Wedding
Miranda Kerr
Sings Karaoke at Wedding ...
You're Still the One, Evan!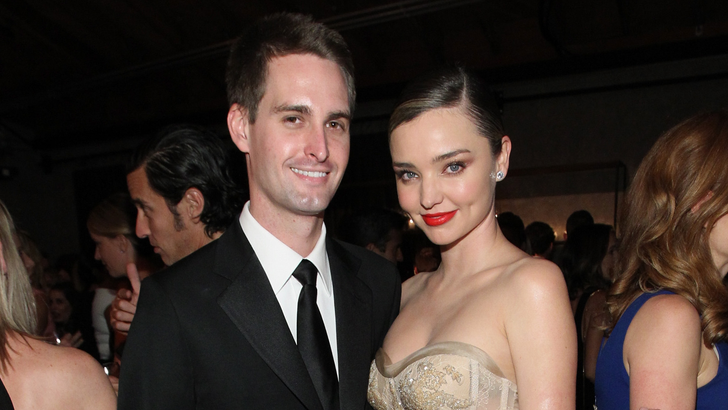 TMZ.com
Miranda Kerr wanted to do more than tell Evan Spiegel on their wedding day that he was the one ... she wanted to sing it.
We were there Saturday when the supermodel and the billionaire tied the knot at their Brentwood home ... well, we were outside. And truth be told ... we couldn't see much, but we did hear Miranda karaoke a somewhat shaky version of Shania Twain's "You're Still the One."
As we reported, the wedding was super secret. Guests were shuttled up to the house from a secret location ... but it sounds like a good time was had by all.