NFL's Charcandrick West Can Sing! Flaunts Killer Voice In Charity Song
NFL's Charcandrick West
Dude Can Sang!
Flaunts Killer Voice In Charity Song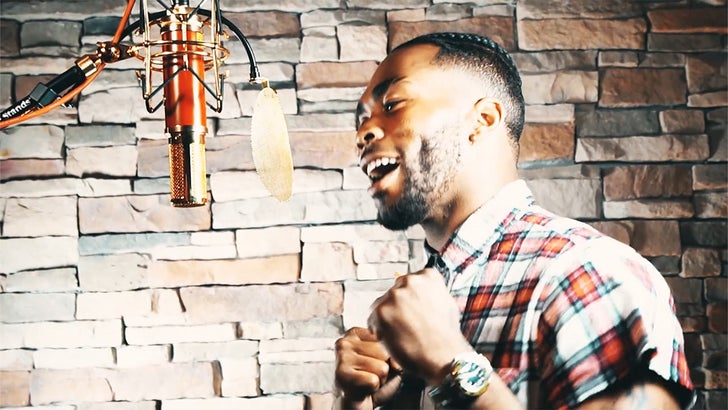 Alix Petersen
Kansas City Chiefs running back Charcandrick West GOT PIPES!!!!
The 26-year-old hit the recording booth with the people from Singing for Superheroes -- a group that creates original music for children with disabilities.
Since West suffers from arthritis, he's made that his cause -- and recorded the song "Body of Steel" with 10-year-old Jillian, who is also battling the condition.
West says he hopes the song will inspire kids with similar medical conditions to keep fighting and not let it get in the way of chasing their dreams.
Great video. Great cause ... but seriously, if the whole football thing doesn't work out -- SOMEONE SHOULD SIGN THIS GUY TO A RECORD CONTRACT!!!