Migos and Chris Brown Fight Sucked in Future & DJ Khaled Too
Migos, Chris Brown Fight
New Video Shows
Future & Khaled Got Sucked in Too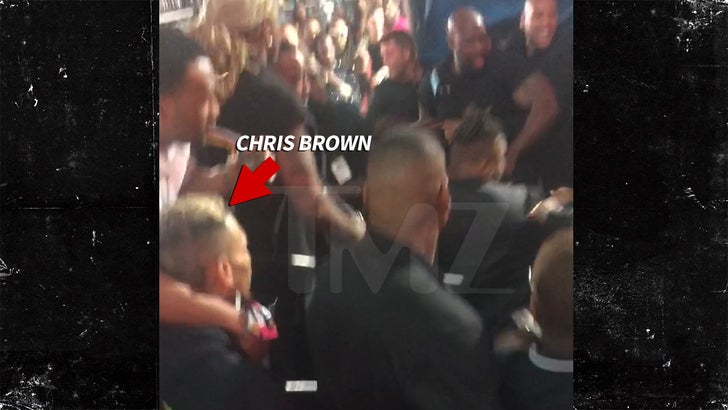 06/25/17
TMZ.com
When Migos and Chris Brown's crews went HAM at a BET Awards after-party, everyone in the vicinity of the violence got drawn into the melee ... and that includes DJ Khaled and Future.
We just obtained this video of the brawl which started inside the party. Witnesses say someone in Chris' crew threw the first punch at someone in Migos' entourage. You can see, it immediately heated up after that.
Friends held back Chris, and the scrum eventually spilled into Future and Khaled ... whose fiancée and son, Asahd, were standing nearby -- you can hear her scream.
As we showed you, the whole fight ended up spilling into a parking lot ... where ultimately everyone parted ways. Chris never threw a punch and was not arrested.
Most importantly, no one touched a hair on Asahd's perfect head.