Draymond Green Rages in Ibiza with Neymar
Draymond Green
Ragin' in Ibiza with Neymar!!
Draymond Green is livin' it up like the world champion he is ... raging in Ibiza with international soccer superstar Neymar!!
Day Day and his boys -- including Dolphins DE Andre Branch -- have been in Spain this past week, and it's only right he hit up the Barcelona stud to show him around all the hot spots like Ushuaïa at Ibiza Beach Hotel.
In case ya didn't know, Draymond and Neymar are bros ... and the soccer stud even hit up the NBA Finals to watch Green beat up on the Cavs.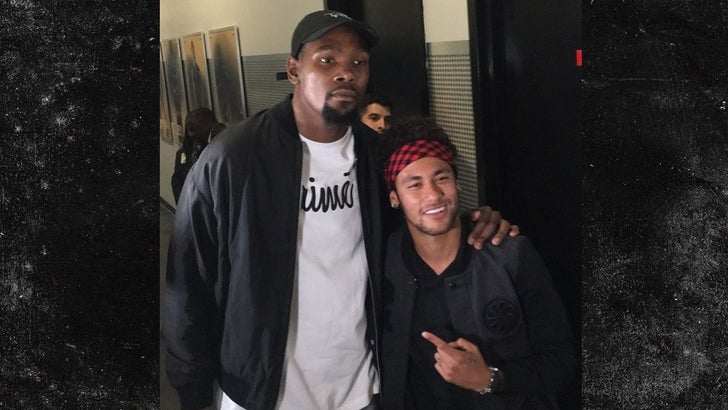 7/4/2017
The partyin' is fresh off reports that Neymar has accepted Paris Saint-Germain's world-record $257 million transfer fee ... although FC Barcelona's honchos claim their star is going nowhere.
It's interesting ... 'cause Draymond has been rumored to be a HUGE PSG fan and has even been spotted wearing the French club's jersey several times. Sooooo ... maybe doing some recruiting?
Regardless, looked like one hell of a time.