'Outlander' Star Sam Heughan Says Comic-Con's About Sex and Not Just for Fans
'Outlander' Star
Comic-Con's for Sex
And Not Just for Fans!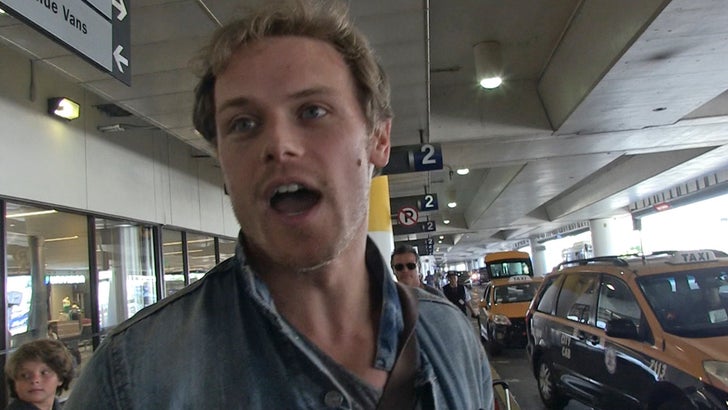 TMZ.com
Sam Heughan knows this about Comic-Con -- it's a hunter's paradise, if ya catch our drift.
The "Outlander" star was at LAX Thursday giddy about hitting up the nerdy shindig in San Diego. The show's taking its cast down there and, while he's ready to promote the show, it seems Sam knows a thing or two about the debauchery that goes on down there, too.
It's already lore about how much fans hook up, but Sam's got a feeling celebs are getting in on the action too. He even admits there's one gal he's eyeing heading into the weekend.
Sorry, Sam ... but your target's gonna be a tough pull.